Championing Conservative Values in America
FEATURED: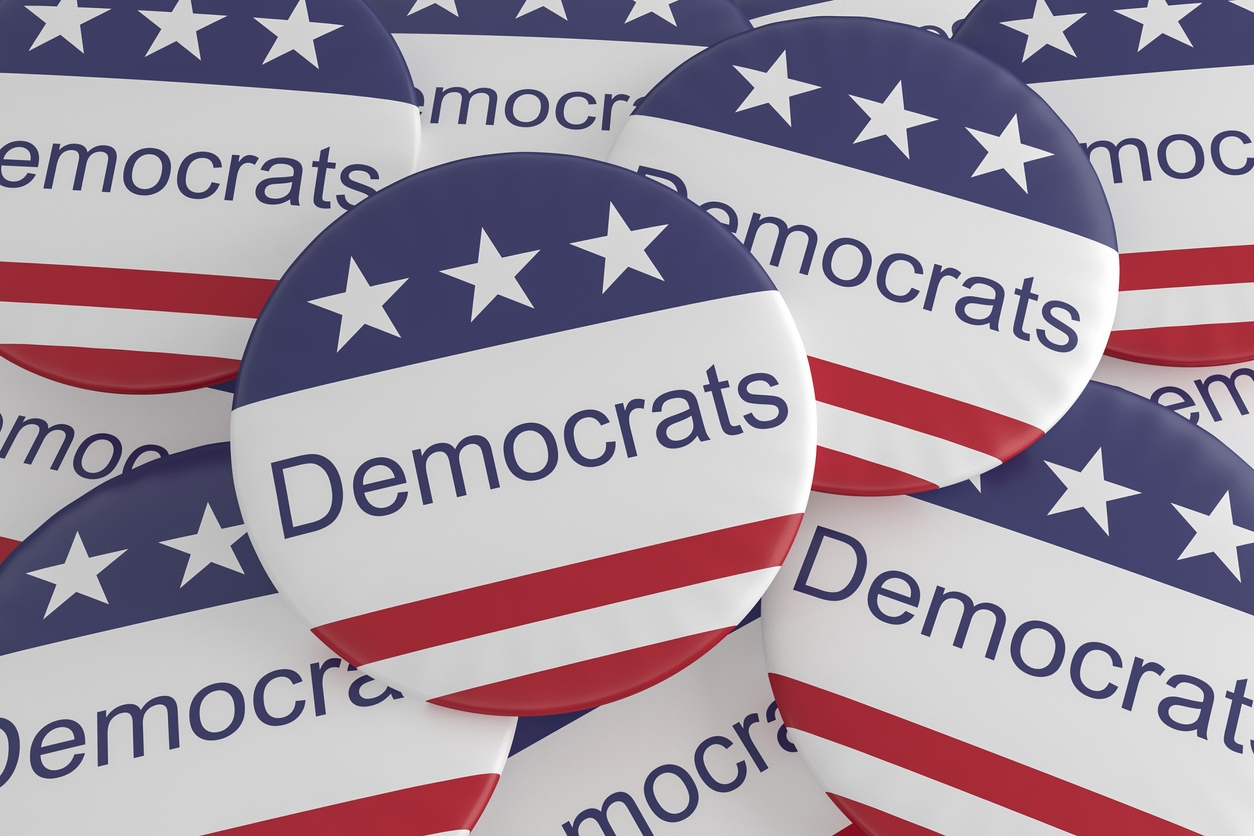 For Democrats, Even When It's Over, It's Never Over
"Death and taxes are said to be the only things in life that are certain. However, I'll add another: Democrats never accept political defeat even when that includes election losses."
Their beloved Hillary Clinton is, not surprisingly, also delusional. She continues on her whirlwind tour across the globe, claiming that she was denied her place in history as the first woman President of the United States because the election was stolen from her.
The first point I want to make about the reparations is that we are talking about torts made to people who have been harmed by someone's action. It is how our civil law system tries to make people whole. They give them money. It's all they can do to punish someone. Reparations would have to be paid out of the U.S. Treasury. That would require taxpayers living today to have to pay. Our system of jurisprudence in the United States has always been premised on identifying a specific person for having directly harmed another person in some way and punishing that person directly. That is very hard to do since past slave-owners are dead. A case could be made for and by former slaves. But, they are also dead. You don't make up for wrongdoing by punishing people not directly involved in something nor their descendants 150 years later. Not all whites owned slaves. How are Democrat candidates Kamala Harris, whom we learned is a descendant of Jamaican slave owners herself, Cory Booker and Elizabeth Warren, whom each has called for reparations, going to determine which white folks had ancestors who owned slaves? Or should we punish all of them to make sure we got everybody? Even the white people of European descent who came here through Ellis Island long after slavery had ended. Are they guilty too?
Making America Safe Again
There are a handful of new approaches we should take to make America safe. We must identify repeat perpetrators by their long rap sheets. Send out teams of officers to arrest everyone out on outstanding felony warrants. Arrest probation and parole offenders for the slightest violation of their probation or parole. Follow-up with quality debriefings by investigators to determine the associates of perpetrators and the vehicles they own. Prosecute offenders and keep them locked up for the longest period allowed by law, keeping neighborhoods safe. Set high bail and stop liberal programs like community corrections and second chances for repeat offenders. Send felons who use a gun in commission of a crime to the Department of Justice for prosecution because federal guidelines for sentencing are longer and more certain. Stop accepting plea bargains in exchange for weak sentences. The reality is that these policy alternatives are effective crime control tools.
How many Americans in Chicago, D.C., and Milwaukee will be killed by violent offenders until leftist politicians realize their criminal justice policies have failed us all?
Unfortunately, it's difficult to push back against the status quo. In order for my proposed strategy to work, police commanders must be able to empower and support frontline officers. Law enforcement officers have been emasculated and defanged in the assault by the cop-hating crowd that has risen since the incident in Ferguson, Missouri. America needs officers to once again engage in assertive policing that keeps crime and violence in check. Policing tactics such as traffic stops and field interviews based on reasonable suspicion prevent crime before it happens. They help turn up illegal gun possession, dangerous drugs and people wanted on serious felony warrants.
Unfortunately, cops have backed away from the risks associated with aggressive policing out of fear that they'll be part of the next sensationalized national news story. They are reluctant to jeopardize their careers because of some snap-shot phone video of an incident taken out of context even when they are later exonerated.
If mayors and police commanders are unwilling to come up with a strategy such as the one I propose – improving the quality of life in crime-ridden neighborhoods through proven tactics – then they should prepare for another violent summer. One in which blacks and Hispanics are disproportionately victimized by crime and violence.