POLITICAL STRATEGIST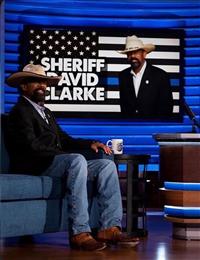 Sheriff Clarke is available to consult with campaigns and other organizations, He also teaches courses on the Constitution and How To Be A Conservative Fighter. Clarke's expertise in law enforcement and experience in local and national politics has given him invaluable information that he enjoys sharing with clients to help them with messaging. He is not afraid to take on subjects that others are scared of as they relate to race, crime and politics. He travels across the country speaking and listening to voters and is in tune with voters and their concerns.
IN-PERSON OR VIRTUAL CONSULTING AVAILABLE
COACHING – MESSAGING - FUNDRAISING
AN EFFECTIVE COUNTERPUNCH
VISION/LEADERSHIP
MESSAGING
CONNECTING WITH VOTERS
CORE VALUES: WHO ARE YOU, WHAT DO YOU STAND FOR?
POLICIES AND FUNDRAISING
WHITE PAPERS
PRESENTATIONS
CONNECTIONS
MEDIA
FUNDRAISING
GROUP COURSES – Available For Organizations Or Small Groups
CONSITUTION
HOW TO BE A CONSERVATIVE FIGHTER
FOR CONSULTING INFORMATION, CONTACT JUDY L WILKINSON
JLWILKINSONCONSULTING@GMAIL.COM | (706)518-2116